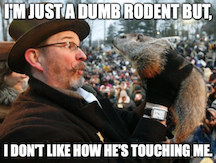 Even though we have another polar vortex headed our way, it may not feel like it but spring is right around the corner. I don't care what that rodent in Pennsylvania says, it's time to get the boat ready for the season! This year will see a LOT of new boaters on the water, so if this is your first spring with your new boat, this article is for you. That's not saying that the tips here don't apply to everyone though.
What does it mean to get your boat ready? Well, there's a few items you need to consider before splashing down and turning that key. For example, was your boat professionally winterized? If so, you probably want to get that same company to handle the spring commissioning, just to make sure you cover all of your bases. But of course, that's not all…
How's your bottom? No, I'm not asking you out on a date. If your boat remains in the water through the winter, it's a good idea to have it hauled out and inspected in the spring. You want to check to see if you need bottom paint, or at least a good pressure washing. Obviously if your boat is trailered, that's not an issue, or you can pressure wash it yourself. Otherwise, contact your marina and schedule your haul-out soon so you can be at the front of the line!
You also want to check on your fluids. Your fuel has been sitting in that tank for at least a few months. It's probably a good idea to toss in some fuel additive to address moisture issues. And, if you didn't get your oil changed at the end of the season last year, now's the time to do it. Start the season off right.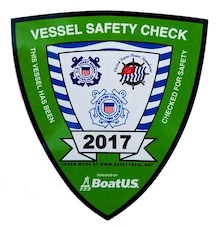 Once you get all that squared away, there's still some other things to check on. Safety equipment like flares and fire extinguishers expire over time. Get those items checked and up to date. Speaking of things that expire, make sure your registration and/or documentation is up to date. It's important to check on these at the beginning of each season, so if you get boarded by The Law, you don't get a ticket. Finally, make sure if your vessel is registered, that the numbers are clearly visible, else you will surely attract unwanted attention.
If you are looking for some peace of mind, you can schedule a US Coast Guard vessel safety check. These guys will check your boat over from stem to stern and let you know if they find any problems. The good news is, if there are problems, they can't take away your birthday. At the end of the inspection, you get one of these lovely stickers that you can slap on your pirate ship and feel good about it. You can usually schedule these inspections through your marina, but if not, click on over to this USCG website.
Got some juicy bits of news or other info that you want to share? Contact us!