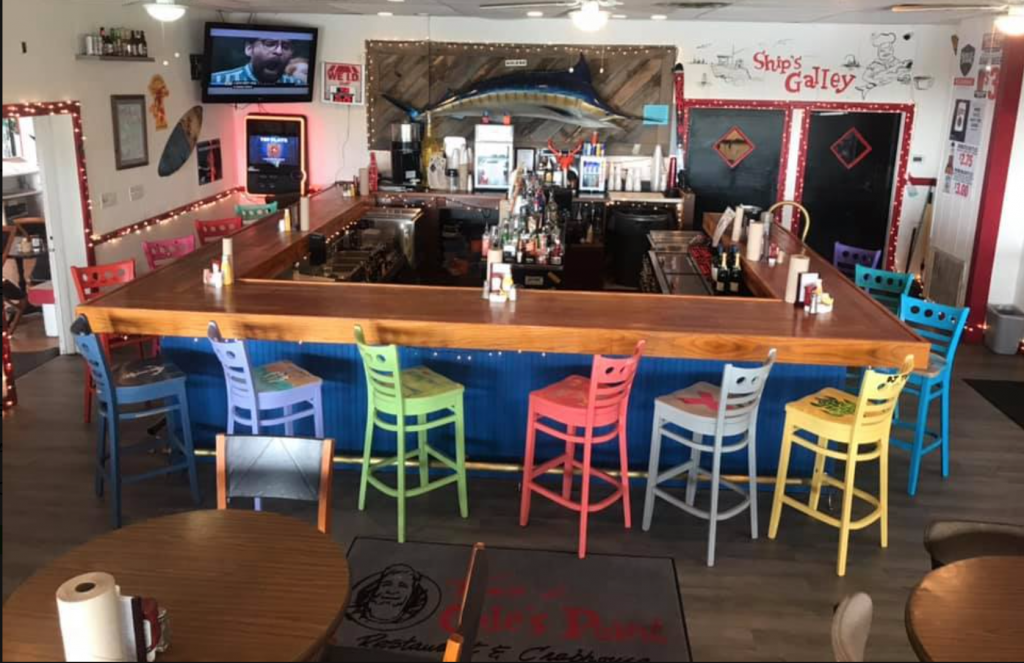 Having celebrated its grand opening in the Spring of 2016, Tim's at Coles Point is the newest member of the Tim's Rivershore family of waterfront restaurants. The restaurant is situated on a picturesque stretch of the Northern Neck, and offers sweeping, panoramic views of the Potomac River.
Located at Coles Point Marina in Hague, Virginia, Tim's at Coles Point serves traditional American fare, and seafood favorites such as fresh crabs, oysters, scallops, shrimp and fish. Tim's is also available for private events and offers catering services.
Family friendly restaurant & crabhouse on the Potomac River specializing in seafood. Relax and enjoy the beautiful view with our indoor and outdoor dining.
Website: http://timscolespoint.com