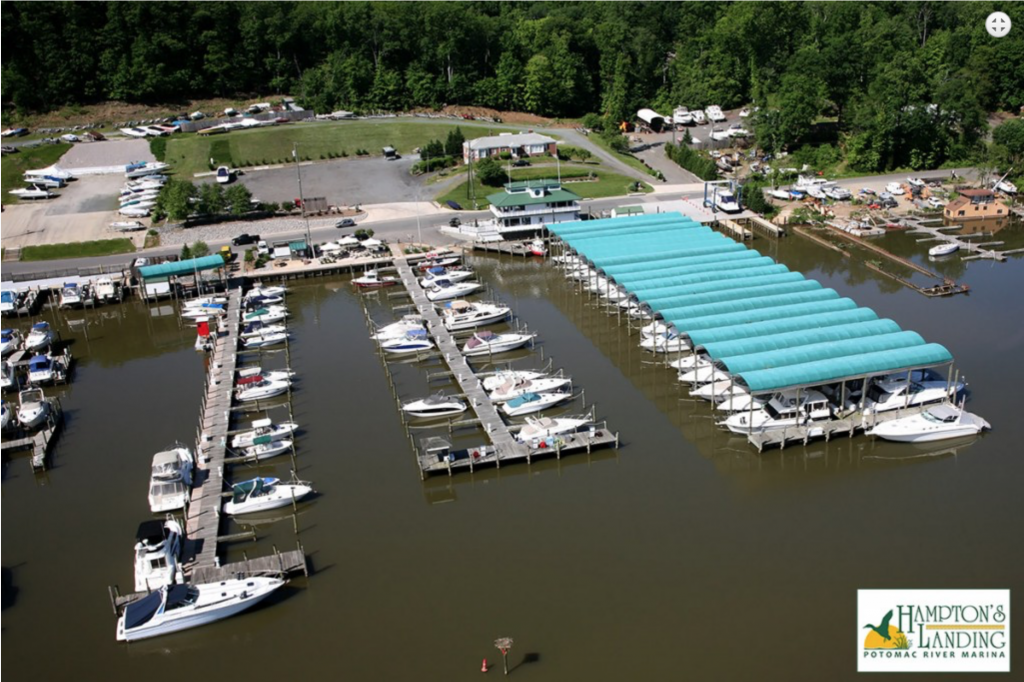 Nestled among the wooded shoreline of historic Neabsco Creek in Woodbridge, Virginia, Hampton's Landing Marina provides a unique experience for boaters seeking convenient access to our nation's river, the mighty Potomac.
Our modern, full-service facility offers covered and open slips, gas and diesel fuel, 24-hour emergency boat towing, lighted water and electric pedestals, free WiFi Internet, boat and trailer storage, professional marine parts and repair services, and much more.
Slip holders enjoy access to our luxury bathhouse with climate-controlled restrooms, meeting room, ship's store, and outdoor recreation area with picnic amenities and gas BBQ Pit.
In 2015, we will begin offering a Potomac Boat Rentals that allows for exploring the Potomac River region without the associated costs of boat ownership and maintenance. For more information about any of our services, please contact us.
Services:
Excellent Location & Competitive Pricing
Knowledgeable & Courteous Staff
Covered & Open Slips
Transient/Overnight Docking
Gas & Diesel Fuel
Luxury, Climate-Controlled Bathhouse
Ship's Store
Full-Perimeter CCTV Security System
Lighted Water/Electric Pedestals
Free Wireless Internet
Telephone & Cable Available
Haul-out & Launch Service (25-ton / 50′)
Boat & Trailer Storage
BoatU.S. Member Discounts
Boat Cleaning (Power or Acid Washing)
Pump Out Service
Outdoor Recreation Area with BBQ Pit
Family Friendly Amenities
Phone: 703-221-4915
Email: info@hamptonslandingmarina.com