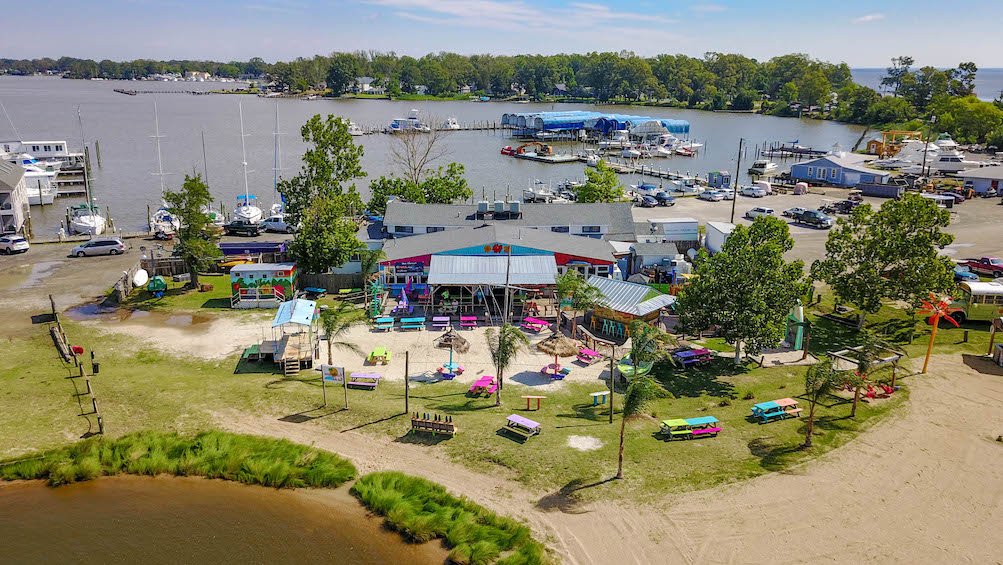 Dockside is a great tiki bar with good food and entertainment. It sits right on the southern point of Colonial Beach next to Colonial Beach Yacht Center, where all the boats come in, so there's plenty to look at too!
This place is the local hotspot for multi-atmosphere dining, year round live music, great food and friendly people. Located on the point in Colonial Beach, Virginia, Dockside boasts an all around view of the Potomac River. Their friendly, experienced staff will make sure that your visit is a memorable one. No matter which way you come to the point, whether Its past the Cannon or along the Bay just get the water on one side and follow it till the land stops!
Live music performs every Saturday year round and all weekend during the summer at our indoor and outdoor stages, from Memorial Day weekend to Labor Day weekend, rain or shine, there will be music at the "Docks"!