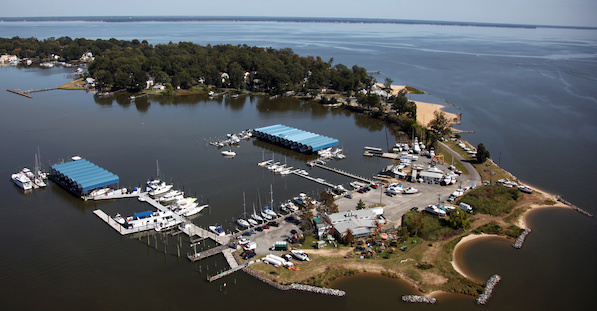 Colonial Beach Yacht Center is located at the southern tip of Colonial Beach, giving boaters easy access to many great activities nearby. From dining riverside and touring wineries, to fishing competitions and Tiki bars, there is something for everyone here. They offer permanent and transient slips for boats of all sizes, and the facilities are clean and reasonable.
When approaching from upriver, make sure to put the Red #2 buoy on your starboard side, and follow that line to round the Red #4 buoy. You don't want to cut that short! Then, follow the channel north into the inlet.
Call them at 804-224-7230 or use Snag-a-Slip for transient and overnight docking!