Well it took it's time getting here, but winter is most definitely upon us now. If you aren't yet winterized, you may want to start thinking about that! It's the end of December and the boating season doesn't really start here again until March, leaving a good 2-3 months of forced down-time. So the question is, what to do during these bleak depressing months? How do we survive this time of misery?
Always looking to help, we've compiled some activities that might help get your mind off the nasty weather:

Go to a boat show!
Many boat shows happen during the winter months, and we're pretty happy about that. One of the most famous ones is the Miami Boat Show which happens in February. As with many of these shows, you can check out the newest boats and builders, as well as all the latest accessories for your water-hoopty! You know it's time to update that ghetto StreetPilot GPS you've been using, to a fresh new clean Raymarine or Garmin chart-plotter. You can see a whole list of boat shows here!
Find your next cruising-vessel online!
You are probably already aware, but you can always go boat shopping online. Some of our favorite boat-porn sites are BoatTrader and YachtWorld, but there's a number of local brokerages you can browse as well. You can check out our brokerage list here.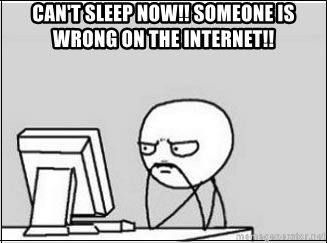 Join a boating Facebook group!
Nothing kills time quite like Facebook, and there's a number of local boating groups you can join so that you too can share your esteemed opinion on so many topics. Some of our favorites include Potomac River Misfits, Potomac River Boating, DMV Boat Owners Club, Broke Boater's Yacht Club, and Pirates of the Potomac. For a more broader audience, there's also Boaters, Boats, and Boating and Boating Memes Central. Go check them out and enjoy limitless amounts of mindless entertainment.
Live vicariously through others!
There's no shortage of boating YouTube channels and shows. Some of our favorites are Boats vs Haulover, Epic Boat Fails, Boat Show TV, or you can just do a basic search for "boating" to turn up all kinds of content for your viewing pleasure!
Go on a cruise!
With the 'rona still going around, the cruise lines have adopted pretty rigorous protocols for dealing with passengers. These include vaccination requirements, pre-cruise testing, and other hoops to jump through. As such, people's interest in this one-time relaxing endeavor has started to fade a bit. The good news is that you should be able to pickup a good deal on a cruising vacation. Before you click "Purchase" on those tickets though, you may want to make sure you are cool with the new rules. An example is Royal Caribbean.
However you decide to spend this winter's down-time, we look forward to seeing everyone out on the water this spring. Stay safe and stay healthy!