With COVID-19 running rampant across the lands, people have been adjusting to the new realities of travel and vacationing. Taking those 5 hour plane flights to go see Grandma, or boarding a cruise ship to be packed in with 1000 of your closest friends for the next 5-7 day's doesn't sound like such a great idea anymore. So the question is, what to do with that disposable income?
If you can't go the the vacation destination, make the destination come to you! With this in mind, many folks are turning to the marine world and buying boats in record numbers. New and used boats are flying off the shelf! In fact, it has been estimated that new boat sales in the US has increased by 75% over previous years! Couple that with factories being shut down for part of the year causing new boat production levels to plumet, and you can see the demand far outweighing the supply.
The good news is that you can still find boats for sale through many used boat brokerages. Purchasing from a brokerage may be a little different than purchasing new, so we've written up this little guide to help first-time buyers along their path towards boat ownership.
In order to simplify this as much as possible, we will break down the brokerage boat buying experience into phases, or steps. Without getting too chatty, let's dive right in!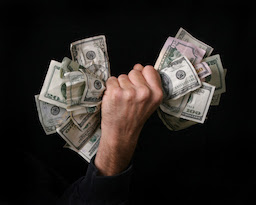 Step 1 – Lining up your scratch
Before you go shopping around you'll want to figure out your budget – the maximum amount you want to pay for a boat, and if you are financing, the maximum amount of money you can get financed for.
Step 2 – Shopping around
As mentioned above, there are many brokerages out there, and most will have their boats listed on their websites. A list of the brokerages in the area can be found here. It may be a good idea to enlist the help of a buyer's broker to aid you in your search. You don't have to, but it can't hurt either. Finally, you can also check out Boat Trader and Yachtworld on your own to see all the boats for sale in your area.
Step 3 – Checking out the goods
Once you find a few boats that make you salivate, contact the broker(s) of those boats and arrange your viewings. The broker should be able to tell you all about the vessel, and answer any questions you may have. Pay attention to things like:
Engine and generator hours (obviously, lower numbers are better)?
Fresh or salt-water kept?
Gas or diesel?
Inboard, sterndrive, or V-drive?
Fiberglass soft-spots?
Some of these things will probably just boil down to your personal preferences, but it's good to know. Never be afraid to ask a question!
Step 4 – Making the offer
Once you find your dream vessel, you'll probably want to put in an offer. If you have your own buyer's broker, discuss the offer with them. Be careful of what you offer, as a low-ball will probably get you shunned by the seller. A reasonable offer is usually considered, and the seller may even counter your offer.
Step 5 – Throwing down
Once your offer has been accepted, you'll be required to provide a good-faith deposit on the vessel. This deposit will reserve the boat for you during the purchasing process, and take it off the market for other shoppers. The typical deposit is 10%. It's in this step that you will enter a sales agreement with the seller, and the real fun begins.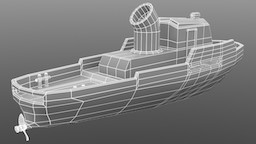 Step 6 – Sea Trial and Survey
You would have to be a complete nut to buy a boat without a survey and sea trial. You can find a surveyor here, or just ask around. The purpose of the survey is to determine if there are any real problems with the vessel that would likely get skipped over by the untrained eye. The surveyor will go over your intended boat from top to bottom, checking for all manner of issues and problems. Don't freak out if they find problems, because they always do. That's why you pay them!
Used boats will always have some kind of problems, but they are usually small issues and simple to fix. Your surveyor will let you know if there are major problems with the boat. If so, depending on the problem, you may want to walk away and get your deposit back. In a lot of cases, the seller of the boat may elect to address these problems, or even discount the sales price of the vessel to make up for them. Everyone is different.
Step 7 – Financing
Assuming you got this far, and you are ok with the survey and sea trial, the next step is getting the financing together. If you are paying cash, that usually makes it a lot easier, but most people will opt for a boat loan. Your financial company should tell you all the information they will need in order to complete the transaction, and your broker should be able to help move this process along. Typically, it will take a couple weeks to complete this process and close on your new boat.
Step 8 – Welcome to the club!
Once all the funds clear the bank, that cream puff is yours! Of course, you'll still need to decide if you want to register it with the state, or get it documented through the Coast Guard. The choice is entirely yours, and your financial institution should be able to help you with this. Of course if you have questions about it, you can always ask your broker!
If like most people, this is your first boat, you will want to get a licensed captain to give you a short training session to show you the ropes. We have a list of them here. This way you don't end up running aground, or looking like a donkey while you are trying to dock your beautiful new vessel.
Also, don't forget to insure your baby, and get BoatUS towing insurance as well. You may think you'll never need to be towed, but I can tell you that's not realistic. Sooner or later, everyone get's towed.
Don't know where you want to keep your newfound love? You can search for marinas on the map on our front page!