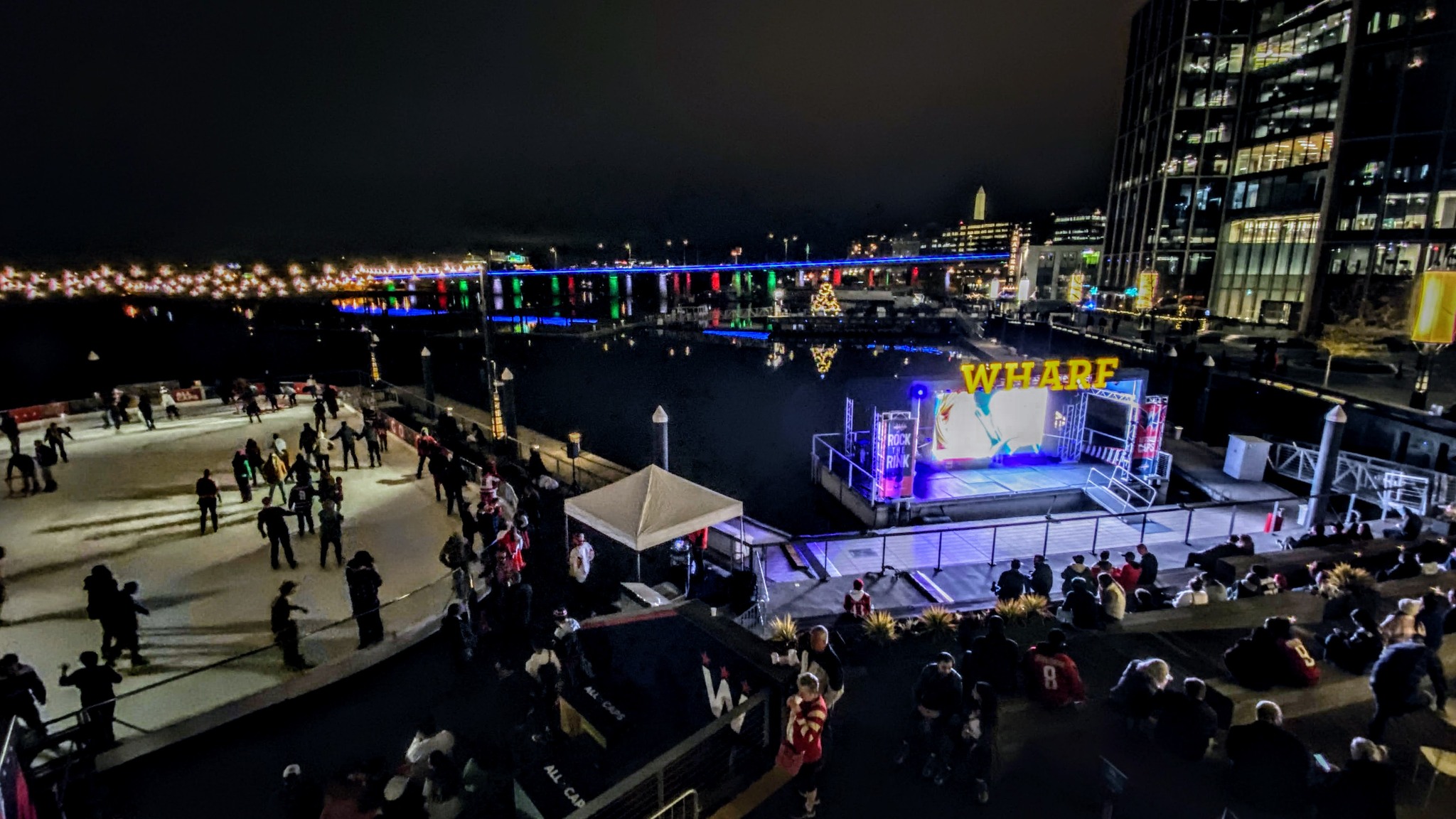 Rock the Rink at The Wharf
Cheer on the Washington Capitals at Rock the Rink skates on December 17 at 7pm and January 15 at 2pm at The Wharf!
The Wharf Ice Rink on Transit Pier features the Capitals, with Capitals rink panels and a Capitals-themed ice resurfacer. On Rock the Rink days, skate at The Wharf Ice Rink with a DJ, enjoy Caps gear giveaways, and hang out with Slapshot. Capitals fans who attend Rock the Rink Skate in Capitals jerseys or gear will receive $5 off admission.
The Capitals games on December 17 and January 15 will be on a 14' jumbotron screen located on the Transit Pier floating stage.
Fans are also encouraged to visit the Capitals Campfire at The Wharf Friday through Sunday. Capitals-themed smores, which include a peppermint patty wrapped in a chocolate graham cracker, are available for $3.75 at the Camp Wharf s'mores trailer.