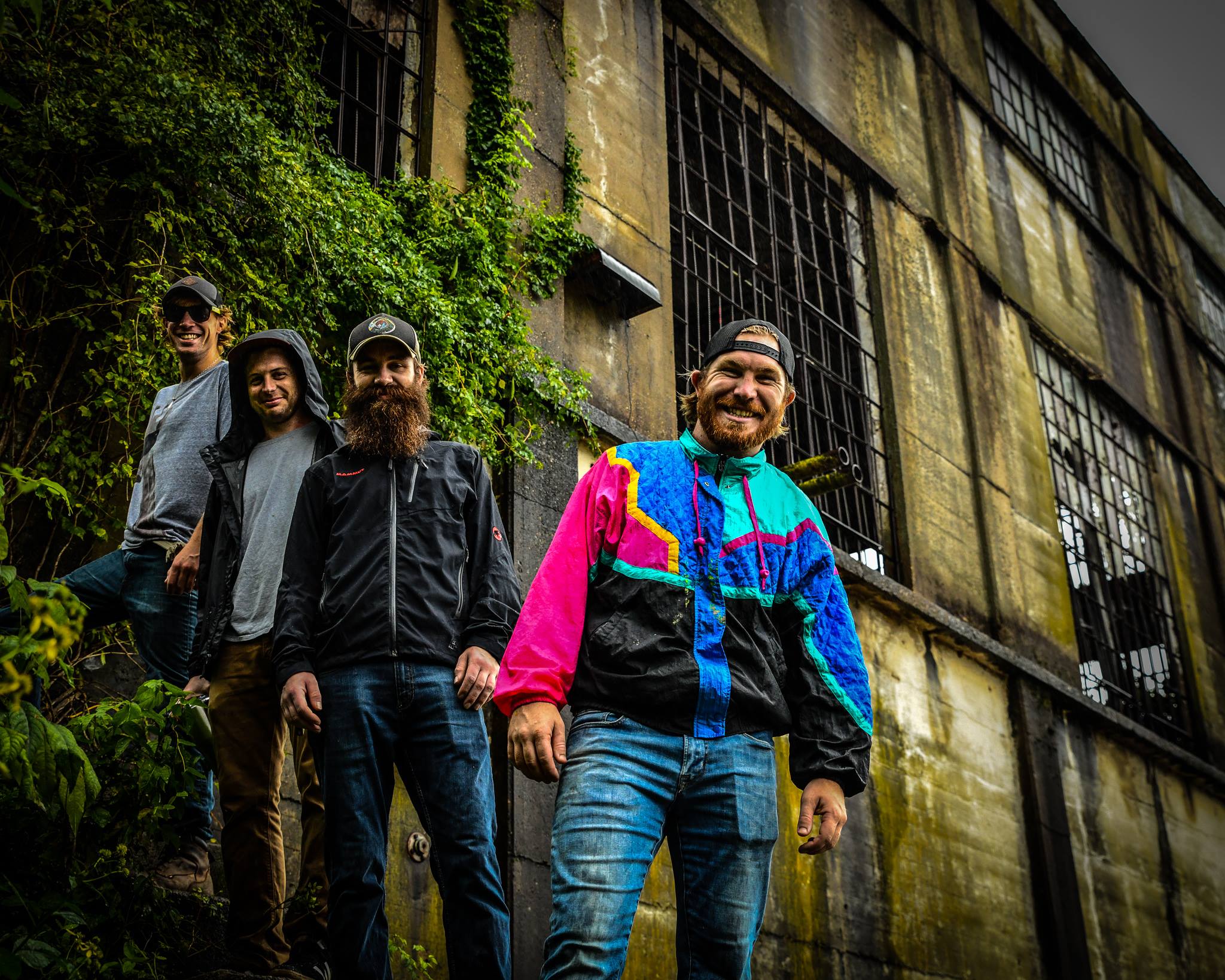 Feathered Fish
If only every band could be as kind hearted, compassionate and full of life as the Feathered Fish. Hailing from Fredericksburg, Virginia, this all American Band will have you on your feet, grooving to the cool fusion sound of Rock n' Reggae. The Feathered Fish was formed in 2013 by vocalist Jeremy "Hanky" Hankins and lead guitarist Johnny Ray Wolfe. They were joined by Lee LeGros on drums and Collin Hill on bass guitar. Over the years, they've created a solid, home-grown fan base on the east coast of the United States, specifically in the Northern Virginia area.
The story behind the band name, The Feathered Fish, is just as curious as the band members themselves. It all started "down by the river," when Jeremy and Johnny, 19 at the time, discovered a tiny bird carrying a MASSIVE fish in his mouth. They couldn't get over the tenacity of that little bird, "carrying a big 'ole fish! He couldn't even fly, so he just walked across an entire parking lot!" And then it hit them! "He's not letting go of that thing! That bird's like us! We're little guys in this world that have a big idea, and we're not letting go of it! We're taking it home!"
The Feathered Fish have brought their big idea home and can't wait to show the world what they've got! Deep seated in community activities that promote humanity, compassion, and appreciation for Earth and its natural beauty, The Feathered Fish have an overwhelming desire to promote the wellbeing of others through the healing power of music. Every show is guaranteed to be an up close and personal experience, emotionally connecting audiences and leaving an everlasting impact.