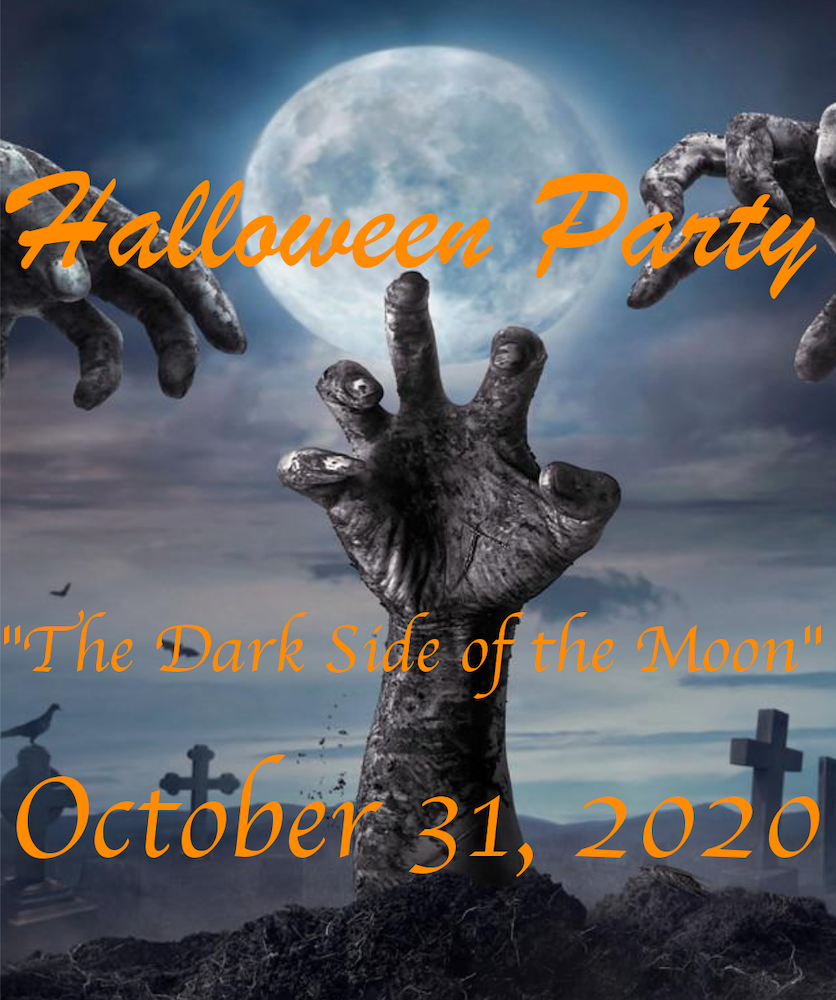 Dark Side of the Moon Halloween Party
Join us for a Private All-Inclusive Halloween Event you wont want to miss! The first Blue Hunter's moon in 19 years will be lighting up our night! Come dance in the black lit hall for a most excellent evening of Entertainment!
DJ 3RDEGREE will be entertaining you throughout the night with a variety of different genres to include your favorite Halloween songs and a light show! Also, prepare yourself for a unbelievable performance and live music from musician Logan Hughes A.K.A Abstrakz Jamz!
Open Bar: Beer, Wine, Liquor
Dinner and Dessert are included!
We know are friends and family are looking forward to celebrating Halloween together in a safely manner. We have rented a large hall and are have implemented a system that will insure comfortability and more importantly safety. Covid-19 protocols will be practiced. Room to Social Distancing. Please contact host to book your own table at no additional price.
Dress in your Best Costumes for Large Cash Prizes in our Featured Contest! Tip: Wear something that glows in the black light!
*Only guests wearing a costume will be allowed into the party. Must be over 21 years of age and present a ticket.
You can look forward to an extravagant evening with Entertainers, Live Music, Delicious Food, Contests, Raffles, Open Bar, Light Show, and Much More!
There is a limited number of tickets so dont waste time; they will go fast!
Special Early-Bird Rate: $80.00
For any questions please email us at contactus@igbentertainment.com
Follow us on Instagram @IGB_ENTERTAINMENT
Find us on Facebook https://www.facebook.com/iangabianbernal
All proceeds go to The Elk Lodge
NO TICKET SALES AT THE DOOR – PRIVATE PARTY AND NOT OPEN TO PUBLIC – WE HAVE THE RIGHT TO CANCEL THE EVENT AT ANY TIME FOR ANY REASON. IF THIS DOES HAPPEN WE DO APOLOGIZE AND YOU WILL BE ISSUED A REFUND.
Get your tickets here:
https://igbentertainment.ticketleap.com/the-dark-side-of-the-moon/